Instant Gravy Culinarium
Tasty, instantly soluble gravy. Perfect as base for brown sauces and for adjusting consistency, colour and taste. High beef amount. Spices and subtle toasty aromas underline the taste of meat and give full flavour.




Free from added flavour enhancers!
Specification:
Fine grained, brown powder beef extract base, for preparing a dark-colored gravy.
Application:
For the preparation of gravy and a base for several sauces.
Preparation:
Sprinkle 100 g sauce powder in 1 litre cold, hot or boiling water. Boil while stirring. Cook for 2 minutes.
Ingredients:
Starch, palm fat, yeast extract, maltodextrin, iodized salt (table salt, potassium iodate), beef extract, flavour, sugar, vegetables (tomatoes, celery, carrots), caramel, thickener (guar gum).
Nutritional values per 100 g dry matter: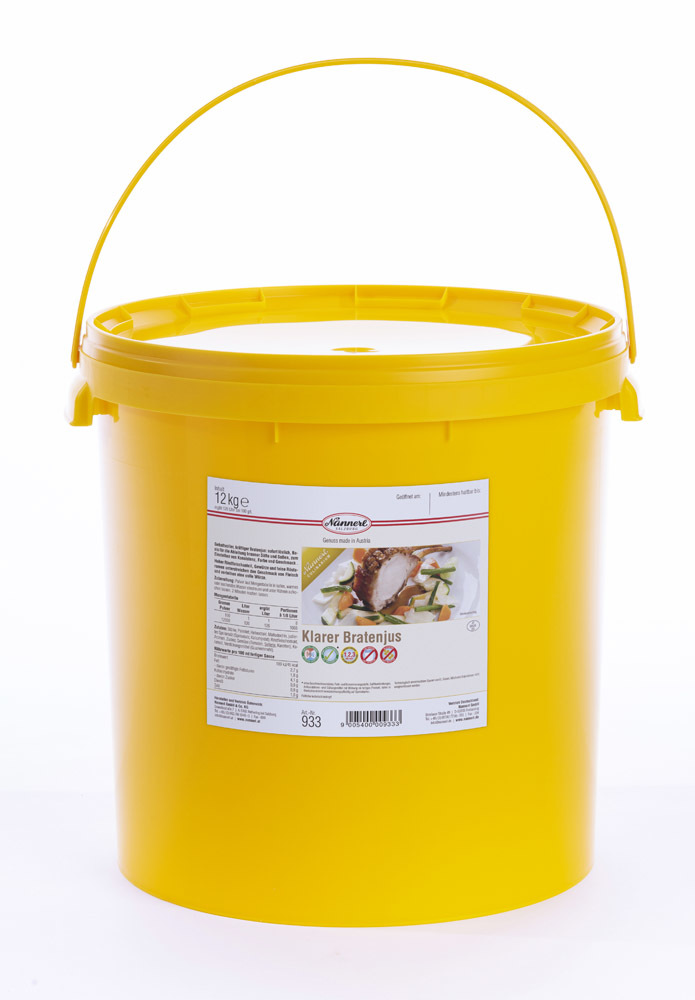 Energy 1890 kJ/450 kcal
Fat 27 g
- thereof saturated fatty acids 18 g
Carbohydrates 41 g
- thereof sugar 9 g
Protein 9 g
Salt 10 g
Nutritional values per 100 ml prepared sauce:
Energy 189 kJ/45 kcal
Fat 2,7 g
- thereof saturated fatty acids 1,8 g
Carbohydrates 4,1 g
- thereof sugar 0,9 g
Protein 0,9 g
Salt 1,0 g
Trading units:
3 kg box item number 571
12 kg bucket item number 933