Dark Gravy
Dark meat gravy with aromatic beef flavour. For refining, improving, and seasoning the taste of each gravy. Season to your taste. Instantly soluble.
Specification:
Fine grained brown powder of beef extract base, to prepare a dark gravy.
Application:
For the preparation of gravies and as a base for further sauces.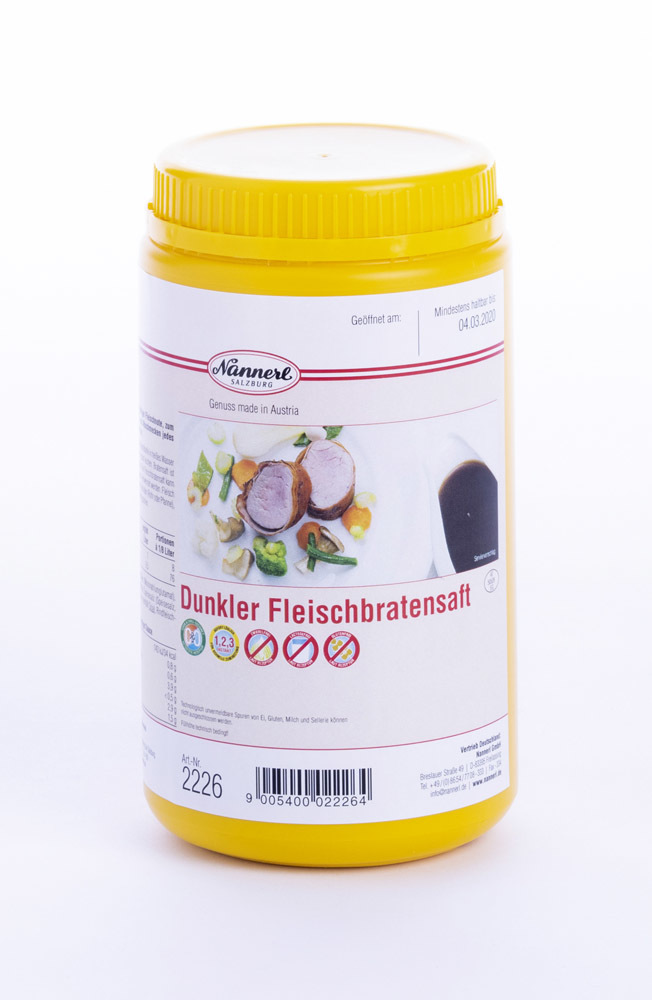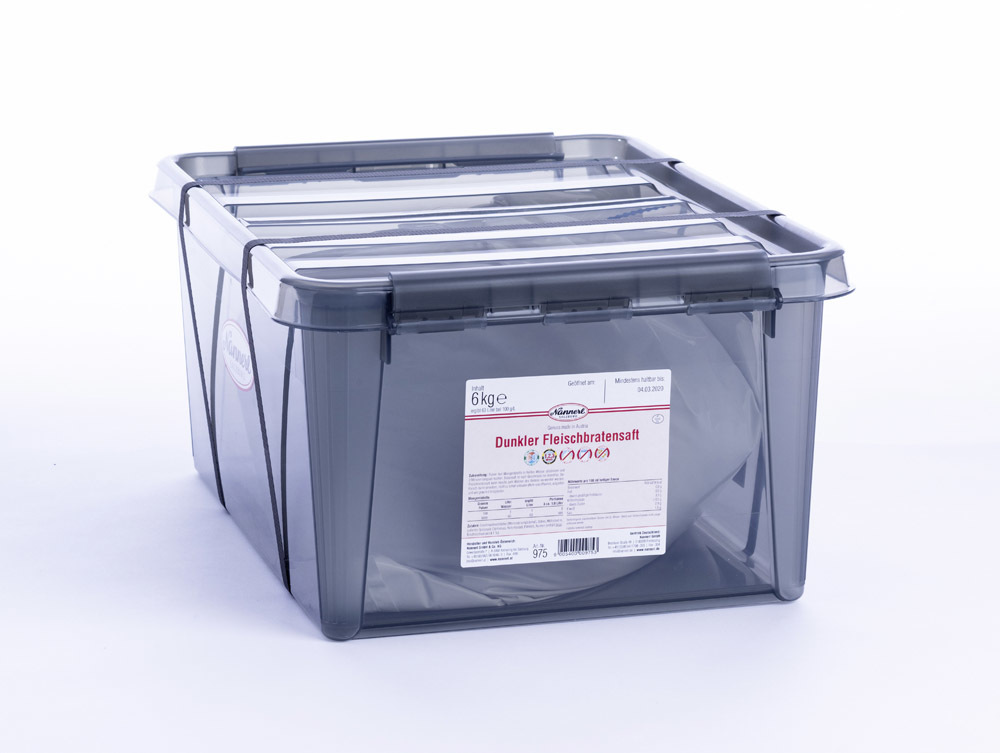 Ingredients:
Flavour enhancers (monosodium glutamate), starch, maltodextrin, iodized salt (table salt, potassium iodate), sunflower oil, flavours, beef extract (3,4%).
*no added allergens in the recipe according to the current EU-regulation 1169/2011 schedule II
Nutritional values per 100 ml of prepared sauce:
Energy 154 kJ/37 kcal
Fat 0,8 g
- thereof saturated fatty acids < 0,1 g
Carbohydrates 4,0 g
- thereof sugar < 0,5 g
Protein 3,1 g
Salt 1,5 g

Nutritional values per 100 g dry matter:
Energy 1536 kJ/366 kcal
Fat 8,3 g
- thereof saturated fatty acids < 0,1 g
Carbohydrates 40 g
- thereof sugar 0,9 g
Protein 31 g
Salt 15 g

Trading units:
12 kg bucket item number 125
6 kg box item number 975
0,9 kg can item number 2226