Rice Flour Roux dark Granulate
The perfect base for all dark soups and sauces. Best suited for all recipes based on a dark roux. For thickening and binding.

Free from main allergens! Free from added flavour enhancers!
Specification:
Brown granulate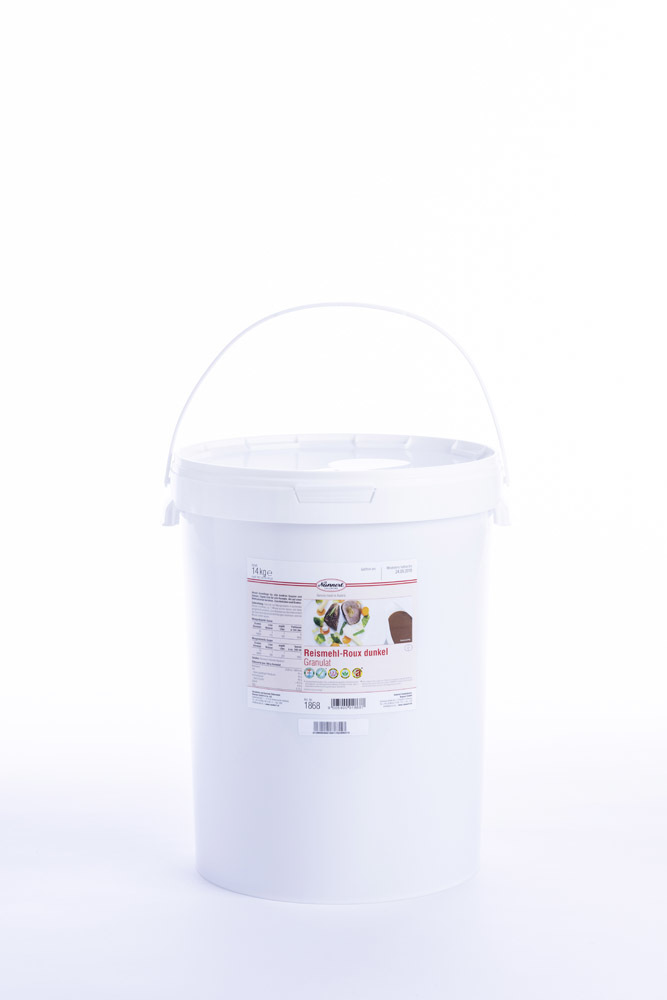 Application:
Base for all dark soups and sauces. It can be used for all recipes that are based on a roux. Suitable as a thickener for various dishes.
Ingredients:
Rice flour, palm oil, caramel.
*no added allergens in the recipe according to the current EU-regulation 1169/2011 schedule II.
Nutritional values per 100 g dry matter:
Energy 2530 kJ/604 kcal
Fat 43 g
- thereof saturated fatty acids 30 g
Carbohydrates 49 g
- thereof sugar < 0,5 g
Protein 4,4 g
Salt 0,10 g
Trading units:
14 kg bucket item number 1868
5 kg bucket item number 946