Goulash Preparation
Preparation for a savoury goulash, with a characteristic paprika flavour, enriched with typical spices like garlic, marjoram and caraway.

Contains any ingredient except meat! Free from main allergens! Free from added yeast extract!
Specification:
Red powder, for preparing a base for goulash dishes.
Application:
For the preparation of goulash and goulash dishes (for example, potato goulash, Szeged goulash, Debrezingulasch etc.)
Ingredients:
Maltodextrin, onions (25,85%), red peppers (15,2%), palm oil, iodized salt (table salt, potassium iodate), rice flour, starch, natural flavours, garlic, tomato powder, cumin, seasoning, pepper, spice extract, marjoram.
*no added allergens in the recipe according to the current EU-regulation 1169/2011 schedule II.
Nutritional values per 100 g of dry matter: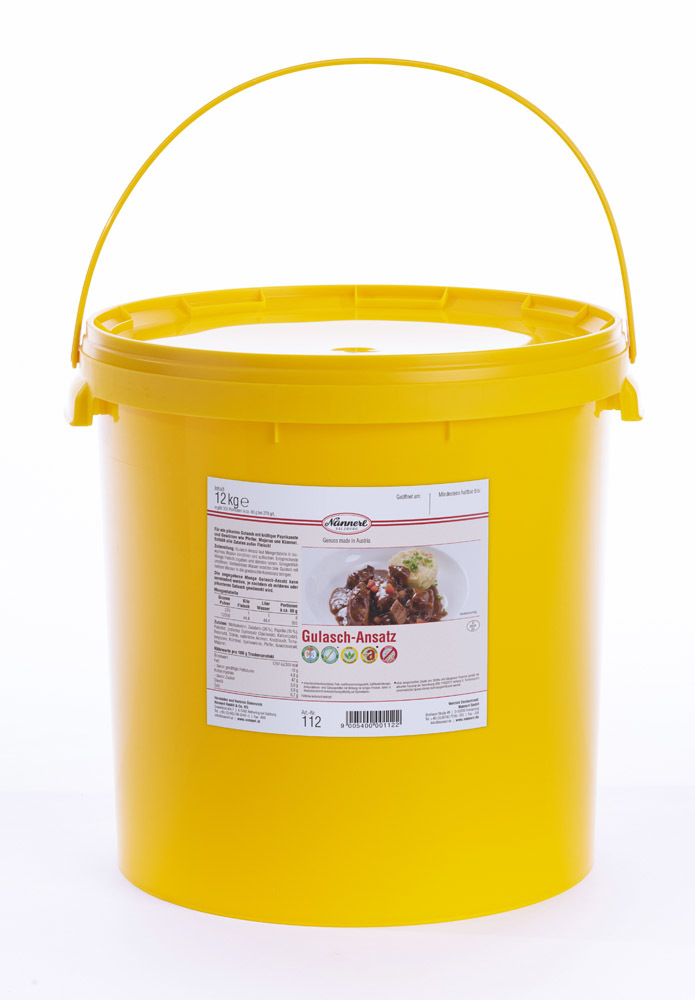 Energy 1297 kJ/309 kcal
Fat 10 g
- thereof saturated fatty acids 4,8 g
Carbohydrates 47 g
- thereof sugar 3,0 g
Protein 3,9 g
Salt 6,7 g

Trading units:
12 kg bucket item number 112
6 kg box item number 986