All-purpose Seasoning spicy
Well balanaced seasoning for spicy and unobtrusive seasoning.
The delicate, characteristic taste of the dish will be intensified without being droped by any different flavours. Simply season after your own fancy.
Specification:
Yellow powder to flavour several dishes.
Application:
For seasoning for example soups, sauces, salads, stews.
Ingredients:
Iodized salt (table salt, potassium iodate), flavour enhancers (monosodium glutamate), starch, sugar, vegetables (5,3%) (onion, celery), palm oil, yeast extract, spices (0,7%) (garlic, pepper, nutmeg).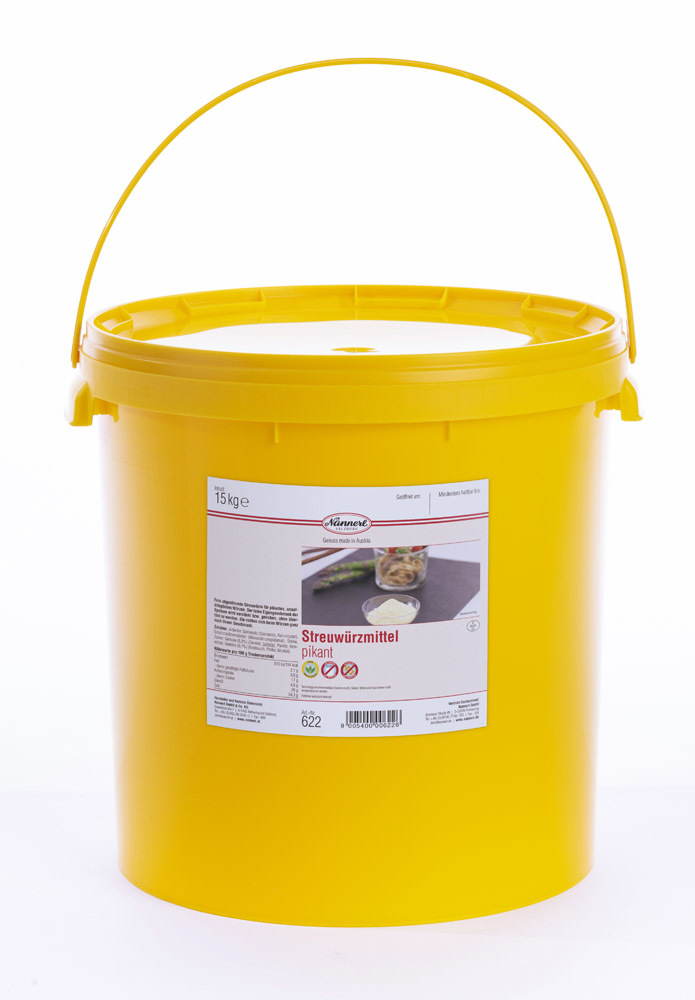 Nutritional values per 100 g of dry matter:
Energy 813 kJ = 194 kcal
Fat 2,1 g
- thereof saturated fatty acids 0,8 g
Carbohydrates 17 g
- thereof sugar 4,6 g
Protein 26 g
Salt 54,3 g

Trading units:
15 kg bucket item number 622
5 kg bucket item number 621